This is how we turn your dreams into a plan of action. I'm here to help.
The Story:
Sarah was introduced to me through her book (amazing) coach, Leigh Stein, about a year before Sarah's first book was due to be published. Together, we worked to create a brand strategy, marketing plans, design assets, and a brand new website. We worked together with her entire team from agent to Bloomsbury's PR and marketing team to not only prepare for the best possible launch, but a sustainable strategy to continue building her career influence for years to come. Sarah is a national treasure! Back in the 80s she was a single mom and attorney whose first trial case was taking the U.S.D.A to court in a class action suit on behalf of farmers. She won and has worked tirely ever since to protect farmers and bring awareness to how crucial they are to our lives. It's been a true honor to work with Sarah and continue to support her in her mission to improve our world. Her memoir, The Farmer's Lawyer, is a must-read!
But you don't have to take my word for it. John Grisham (!) calls it, "remarkably well told and heartfelt" and Library Journal calls it, "An enjoyable true-life legal drama on par with Erin Brockovich."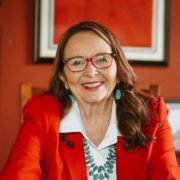 "Andrea Guevara has been a genius at helping me–a first time author–create a branding strategy. She showed me how to enhance my value as an author and  highlighted what made me and my book unique, and she's even given me a bigger vision of my future as a writer.  I now have a cohesive marketing plan that I know will lead to better sales and opportunities.  Andrea worked seamlessly with  me, my book coach, my agent, and  my publisher to make sure everything worked together for the launch of my debut memoir, The Farmer's Lawyer. When I look at my new website, my new brand designs, my promotional materials, and my overall brand presentation, I am delighted.  And, to boot, Andrea is fun and an easy person to work with!"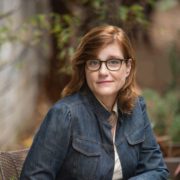 "One of the smartest things I have ever done professionally was to hire Andrea Guevara in advance of the release of my book, The Big Hurt. She helped me brand and position myself as an author and a thought-leader by helping me identify "idea buckets" within my book and showing me how to tailor the messaging around its themes. She was also so helpful in the nuts-and-bolts business of book promotion.  She got this Luddite up to speed on Canva, ConvertKit, and other software programs that helped me get my message out to the world. She streamlined my website and had brilliant ideas for giveaways, and other promotional strategies that helped me build both my mailing list and my readership. I brought her into conversations with my agent and publisher, where she added pure value to the exchanges, impressing everyone with her smarts, professionalism and kindness. Andrea is just so patient and capable in all aspects of what I had hired her to do. On top of all that, she's just a funny, warm person I am so glad to know. I cannot recommend her highly enough."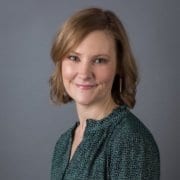 "Working with Andréa is a profound experience. While most brand strategists offer mass-produced, superficial advice, Andréa challenges you to dig deep into your creative identity, articulate your unique gifts, and communicate them to your target audience. Don't be surprised if this work on your brand spills over into all aspects of your life—getting to know who you are and what you really want to achieve is a powerful invitation to make all kinds of positive changes. Andréa's warmth, sincerity, and good humor make her a joy to work with. She is the real deal and worth every penny!"
"Working with Andrea is a fantastic experience. She brings the perfect balance of strong expertise and insight and an intuitive, client-centered approach. The consistency of my website design and branding with who I am and what I do makes me confident to invite people to look at my work, knowing that it's an authentic representation. Andrea went on the branding journey with me, and was patient and thoughtful as we went through the process. For all of my design and troubleshooting needs, I go directly to Andrea because I can't imagine working with anyone else."
Your Ally & Trusted Advisor in Personal Branding
One of the most common misconceptions about personal branding is that you have to become something you're not. That you need to fake it, or mass-produce social media content, or do some other cringey things to promote yourself.
This is simply not true. Yes, you do have to put yourself out there, but there's a better way, I swear.
There's a method to the madness. It's something I've developed in my years as a brand strategist, entrepreneur, and writer.
I'm here to help make sense of it all and be your best branding buddy through the process. I'll help you tap into what makes you and your work so irresistible to your Ideal Readers™ so you can grow your readership while remaining true to who you authentically are.
"Forging brand recognition is an increasingly necessary part of being a writer – or a writer who is read, at any rate."
A few of the brands I've worked with during my business branding years: