Writer & Author Branding

Services

"Brand loyalty is important because it has a direct impact on profitability. In fact, Codex data shows that consumers are willing to pay a 66% premium for a book by a favorite author over an unknown author."
Erika Schickel
Author of The Big Hurt
The Story:
Erika reached out before the publication of her second book, the riveting memoir The Big Hurt. We put together a brand strategy, marketing plan, and implemented coordinated branding, media, and marketing efforts with her agent and publisher's marketing and PR teams.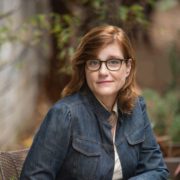 "One of the smartest things I have ever done professionally was to hire Andrea Guevara in advance of the release of my book, The Big Hurt. She helped me brand and position myself as an author and a thought-leader by helping me identify "idea buckets" within my book and showing me how to tailor the messaging around its themes. She was also so helpful in the nuts-and-bolts business of book promotion.  She got this Luddite up to speed on Canva, ConvertKit, and other software programs that helped me get my message out to the world. She streamlined my website and had brilliant ideas for giveaways, and other promotional strategies that helped me build both my mailing list and my readership. I brought her into conversations with my agent and publisher, where she added pure value to the exchanges, impressing everyone with her smarts, professionalism and kindness. Andrea is just so patient and capable in all aspects of what I had hired her to do. On top of all that, she's just a funny, warm person I am so glad to know. I cannot recommend her highly enough."
"People ask me, 'How did you write a book that landed on The New York Times best seller list?' It's not even about the book. It's that I positioned myself for success before I wrote the book."
Client Case Studies (cont)
Kari O'Driscoll
Author of Truth has a Different Shape and One Teenager at a Time, and Founder of The SELF Project
The Story:
Kari and I began working on her brand strategy and messaging shortly before her memoir was due to be released (also just as the pandemic was ramping up). After completing a thorough brand audit, strategy, messaging, and overall 6-month marketing plan, we dove into creating brand visuals for her two brands that would complement each other but still work well on their own. Then we redesigned her websites: the first for her personal brand and the second for her incredible organization, The SELF Project.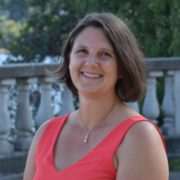 "I loved that Andrea took the time to really get to know me and my goals before making suggestions. We spent a lot of time teasing out how I work, what my passions are, and who I am as a person before talking about how to frame my skills and qualities. It gave me the clarity and confidence to move ahead with what I do best and Andrea did the part of it that I struggle with. I ended up with two absolutely gorgeous websites and a new vision for my work."
FAQ: Author Brand versus Author Platform, etc.
What is Branding (really)?
First, let's define Personal Brand
A personal brand is your professional persona made up of a variety of elements, including, but not limted to: your body of work, your name, your logo, color scheme, social profiles, personality, business practices, professional experience, values, what you stand for.
Branding
is simply the self-knowledge, customer knowledge, strategy, planning, and actions that go into crafting a brand and then how it interacts with the world.
How is Author Branding different?
I can't speak for others, but when you work with me you get the best methods and tools used by successful entrepreneurs and brands adapted to the specifics of the publishing world. You get insightful plans for how to take more control of your success.
Plus you get me, someone who has one foot in the entrepreneurial world and one foot in the publishing world. I'm not stuck in the old ways. I have the expertise to not only work with you, but your agent,  and publisher's marketing and publicity team to give your book and your career its best chance at massive success.
What's the difference: Author Brand vs Author Platform?
These two terms are often used interchangeably which causes a lot of confusion. So let's clear that up.
Author platform is often confused with author brand because they have some crossover, but the primary difference is that platform refers more to the marketing channels and audience that an author has built rather than the reputation of the author themselves. Jane Friedman defines platform as: "an ability to sell books because of who you are or who you can reach." See the crossover there?
Let's put that in simpler terms:
Platform could consist of:
Your social media following, email list, publications, industry connections, a podcast you run, media appearances, a column you write, etc.
Your author brand and branding, is the strategy and actions behind the platform. Your author brand acts as a consistent representation of how you want to present yourself and your work. Your branding strategy is the work you put in to really understand your Ideal Readers and how to reach them effectively, and the plan and actions you take to do so.
So if I were to rephrase Ms. Friedman's quote above into my terms, it would change to:
Author platform is a measure of your ability to sell books as a result of how you've leveraged your author brand.
Your Ally & Trusted Advisor in Personal Branding
One of the most common misconceptions about personal branding is that you have to become something you're not. That you need to fake it, or mass-produce social media content, or do some other cringey things to promote yourself.
This is simply not true. Yes, you do have to put yourself out there, but there's a better way, I swear.
There's a method to the madness. It's something I've developed in my years as a brand strategist, entrepreneur, and writer.
I'm here to help make sense of it all and be your best branding buddy through the process. I'll help you tap into what makes you and your work so irresistible to your Ideal Readers™ so you can grow your readership while remaining true to who you authentically are.
Still More Client Case Studies
Stephanie Land
The New York Times Bestselling Author of MAID
The Story:
Stephanie came to me when her first book was set to launch in a few months. We worked hand-in-hand to create an author brand that she would be proud to share, utilizing branding strategy, brand messaging, and a branding and marketing plan, as well as visual brand assets in preparation for her book launch, as well as post-launch activities. By launch date, Stephanie had a professional website, clear brand messaging, expert brand positioning, and a plan of action. Her excellent book became an instant New York Times Bestseller too! We've continued to work together over the years to manage and market her brand. Her book even inspired the Top 10 Netflix Original Series MAID!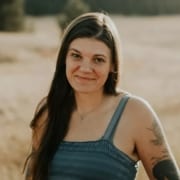 "Andrea has been a CHAMPION and total BADASS in rocking my brand. She single handly took my old website and made absolute magic happen. She is a wonder at branding, at content (some of her content ended up in the book's cover description), and has basically been a huge part of my team for a couple of years. I highly recommend Andrea Guevara!"
A few more of the brands I've worked with: