Hybrid Author Branding Program
Applications Now Open for 2024 enrollment!
Watch the brief video tour:
"I know the dangers of setting expectations too high,
but the truth remains that Andrea's Hybrid Program has been transformative for me…
I highly recommend it."
"

I feel so much more confident about the publishing process and my place in the market."
I've combined the best of one-on-one consulting, community, & workshops at your fingertips. There's nothing quite like this for authors.
A 6-month program for writers committed to taking more control of their careers.
>> Apply Now! <<
Get the help you need to improve your brand & career.
Learn how to take back more control of your career:
Uncover and articulate what makes you and your work unique and valuable
Take a deep dive, learn research methods and how understand who your Ideal Readers are, and why it matters so much.
Perform a full brand audit on your entire brand including things like your website, social media, graphics, your competition, your market, etc.
Take an honest and inspiring look at what's most important for you and your career, and get clarity on the best next steps for you
Learn a clear way of strategizing and planning that works with your brain, time limits, and lifestyle
Utilize a step-by-step method to learn how to speak your Ideal Readers language and show up in a way that no one else does.
Learn DIY website and graphic design methods as well as how to hire the right freelancers to help
Put together an effective branding and marketing plan
Learn what to ask your publisher for and how to work with them to give your book its best chance at bestseller status, and so much more.
"The course's foundation is to own your authenticity and uniqueness. The building blocks are methods to connect with readers, share your work, and develop a career on your terms. No matter where you are on your journey—an emerging writer or established—Andrea's expertise and guidance make the path forward clearer, brighter, and easier.

"
Start

We'll meet for an hour to decide on your plan and what to focus on during the program.

2X a Month

LIVE Office Hours with Andrea

Get questions answered, feedback on where you're at, ideas, & learn from the group too.

All-Access to Brand Strength

Learn how to brand yourself with full access to my Brand Strength education program full of video and written lessons, as well as extras, and resources.

Midway

We'll meet for 30 minutes to discuss what you've accomplished so far and how to get the most out of your remaining time in the program.
The Goods

Worksheets, Templates, Guides

Access to all the crucial pieces I use with my author branding clients everyday.

Accountability

We'll check in on our community app for accountability, resources, and connecting with likeminded writers.

Guest Speakers

We'll have exclusive guests share their expertise in PR, marketing tactics, communication, and more.

Final Month

We'll meet in the last month of the program to discuss your accomplishments and what's next for you.
We'll create a custom plan for you based on your unique goals and stage of career.
Author with coming publication date
You have a book deal and a book coming out in the next 3-24 months. You know that publishers are not responsible for building your career, they may help (to varying degrees) with your book launch, but it's up to you to begin building your reputation and audience. You want to not only give your book its best chance at success but set yourself up to achieve the kind of career success you want.
Published Author ready for change
Maybe you already have a book (or books) out, but your career isn't where you'd like it to be. Maybe you're not earning what you'd like, or want to get better at building your audience, or perhaps you want to shift gears or figure out a better way to write more than one type of book.
You need to get your brand sorted (or revamped) so that you can utilize the best of what you've already built, and set yourself up for the best opportunities ahead.
Author-to-Be 
Maybe you have a book in the works but no current book deal. Maybe you're in the process of writing, editing, pitching agents, or submitting to publishers.
You know you need to have a more cohesive strategy for your career and brand overall so that you can position yourself not only for the best deals but for building your brand longterm.
How do I know if it's the right time for me?
Watch this super quick video: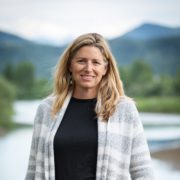 "After finishing my manuscript, the Hybrid Program was just what I needed to kick-start the next phase of going to market. I came away with a solid understanding of my brand and created the assets I need to streamline my website for agents and my ideal readers. I feel so much more confident about the publishing process and my place in the market."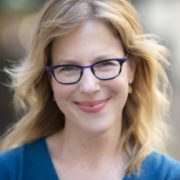 "I know the dangers of setting expectations too high,
but the truth remains that Andrea's Hybrid Program has been transformative for me.
It's helped me think deeply about my overarching goals as a writer, the audience I'm trying to reach, and the strategies for outreach that are best tailored to my strengths and resources. Andrea takes intimidating, vital questions—"who am I?" types of questions—and breaks them down in ways that somehow feel manageable. I've changed the way I approach my work and shape my days because of this program.
I highly recommend it."
"Andrea demystifies the branding process with short, to the point modules that explain with detail how you would create a brand and online presence that reflects your work. Along with hours of tutorials, her bi-weekly open hour sessions to answer questions or just be with you as you walk through the process were generous and helpful. You really feel as though you have a friend who is a brand specialist walking you through it."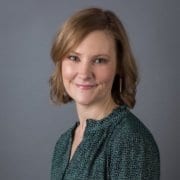 "Working with Andréa is a profound experience. While most brand strategists offer mass-produced, superficial advice, Andréa challenges you to dig deep into your creative identity, articulate your unique gifts, and communicate them to your target audience. Don't be surprised if this work on your brand spills over into all aspects of your life—getting to know who you are and what you really want to achieve is a powerful invitation to make all kinds of positive changes. Andréa's warmth, sincerity, and good humor make her a joy to work with. She is the real deal and worth every penny!"
"What I accomplished with Andrea in only 3 months was amazing. Her program gives you relevant information that, if you follow it, moves you from polishing your story to identifying the right publishing venue."
"She brings the perfect balance of strong expertise and insight and an intuitive, client-centered approach. The consistency of my website design and branding with who I am and what I do makes me confident to invite people to look at my work, knowing that it's an authentic representation. I can't imagine working with anyone else."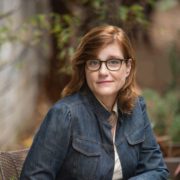 "One of the smartest things I have ever done professionally was to hire Andrea Guevara in advance of the release of my book, The Big Hurt. She helped me brand and position myself as an author and a thought-leader…She was also so helpful in the nuts-and-bolts business of book promotion. On top of all that, she's just a funny, warm person I am so glad to know. I cannot recommend her highly enough."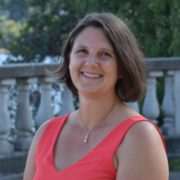 "I loved that Andrea took the time to really get to know me and my goals before making suggestions. It gave me the clarity and confidence to move ahead with what I do best."
Three 1-on-1 Brand Consultations
One hour-long strategy session to start, another in the middle, and one at the end.
LIVE Office Hours w Andrea
Ask questions, listen in and learn during our 2x/mo. office hours + special sessions with top guest experts!
Motivated, Positive Writers
Get the support & community you need (without the drama) in our sessions and membership app.
All-Access to Brand Strength Modules
You'll learn what you need to (and when) with full access to all program learning modules.
Tools, Templates, Resources & More
You'll get the same assets I use with my private consulting clients. (Think brainstorming worksheets, planning tools, etc.)
Your Ally & Trusted Expert in Author & Writer Personal Branding
One of the most common misconceptions about personal branding is that you have to become something you're not. That you need to fake it, or mass-produce social media content, or do some other cringey things to promote yourself.
This is simply not true. Yes, you do have to put yourself out there, but there's a better way, I swear.
There's a method to the madness. It's something I've developed in my years as a brand strategist, entrepreneur, and writer.
I'm here to help make sense of it all and be your best branding buddy through the process. I'll help you tap into what makes you and your work so irresistible to your Ideal Readers™ so you can grow your readership while remaining true to who you authentically are.
Apply Now
Pricing is $495/mo. (auto-debited each month) with a 6-month commitment as it is a 6-month program. (This same methodology used in my one-on-one services would cost you about $15K)
If you're ready to invest in yourself and are seriously considering joining this program, please answer these quick questions to applyand then you'll be able to book a 15-minute discovery call with me to make sure this is a good match for you.
NOTE: If you have been a private client, or if you've taken classes with me before (aka I know you) please just email us at: Team@AndreaGuevara.com to ask any questions or set up your call.

"If you want something you've never had, you must be willing to do something you've never done."
What is Branding (really)?
First, let's define Personal Brand
A personal brand is your professional persona made up of a variety of elements, including, but not limted to: your body of work, your name, your logo, color scheme, social profiles, personality, business practices, professional experience, values, what you stand for.
Branding
is simply the self-knowledge, customer knowledge, strategy, planning, and actions that go into crafting a brand and then how it interacts with the world.
How is this different than other author marketing programs?
I can't speak for others, but when you work with me you get the best methods and tools used by successful entrepreneurs and brands adapted to the specifics of the publishing world. You get insightful plans for how to take more control of your career.
In short, you get the tools and methods that no one else is teaching right now.
Plus you get me, 😉 someone who has one foot in the entrepreneurial world and one foot in the publishing world. Because I originally came into the writing world as an outsider, I'm not stuck in the old ways. Because I work with authors, agents, publicists, publishers, and book coaches every day, I also have an insider understanding of the industry.
I'm on a mission to change this industry for the better, from the inside, by giving authors (including those on the margins!), the best tools and insights to help them build a career in a way that sets them up for success and gets their publishers excited too.
How is branding different than marketing?
Marketing brings short-term sales.
I like to say that marketing is like dating around, or a one-night stand. You're just looking to seal the deal. Branding is like doing the work you need to do to attract and keep your soul mate, and live a life of mutually beneficial partnership.
Branding builds careers.
Plus branding is more fun, more insightful, and builds the foundation you need to do whatever you want moving forward. A personal brand is like a human being, ever-evolving (hopefully) yet the core of whom you know.
While Branding is the focus, marketing tactics, planning, and implementation is a priority in this program as well. They work in hand-in-hand.
Why is a 6-month commitment required?
Hey I know that sounds like a lot, but here's the deal. There is no magic wand I can waive that will magically set you up for success in a week, or month. Could you cover some serious ground in just 3 months? Sure.* But the thing is life happens–almost no one gets things done as fast as they think–and I want to make sure you're successful. Six months gives you a chance to learn what you need, implement, get feedback, etc. and move the needle. Plus, if you know that you and your peers are in it for at least 6 months, you know you have a solid (screened) set of folks who are there to help you.
We're in this together, to change your career, to make an impact, and shift things. A rising tide lifts all boats.
Give me 6 months, commit to doing your part, and you'll see the change.
*If you need your brand launched (or fixed) that's possible with this program as well. Let's say for intance, you want to launch in 4 months. Great. Launch at month 4 and then you'll have two more months of support post-launch.
Also, if you need everything done and want more hands-on help, in less than 6 months my full-service offerings may be a better fit for you.
Are guest speakers paid?
Yes! It's our standard practice to pay our guest speakers. We make every effort to pay them their full speaking rate because we value their time and insights. And that's part of what participants' monthly payments go toward (amazing speakers!). In rare cases, some speakers prefer not to be paid.