"So…what are you working on?"
Stop dreading this question, or stumbling over your words when someone asks.
Learn how to deliver a short elevator-style pitch, in a way that effectively articulates why your work is important, why you are uniquely suited to write it, and why they should care. This workshop includes hands-on exercises to help you develop a compelling elevator pitch for your writing project, along with the mindset tools and practices to help you deliver your pitch more naturally.
In this one-hour workshop, you'll learn how to lead with your best traits and engage memorably, utilizing both storytelling and mindset tools.
Whether you choke in networking situations, or just need a better way to introduce yourself with ease, this workshop will give you the tools you need.
Next workshop will be announced soon.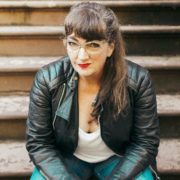 "Andrea is a gem. Her depth of experience and practical guidance has been inspiring to our MFA students. Her class was smart, clear, simple, and useful. Students walked away with a defined path for how to market themselves and how to overcome imposter syndrome, that dreaded self-doubt that nips at our heels as writers and artists."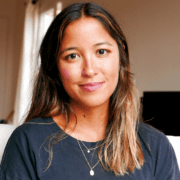 "Andrea's workshop helped me think through not only how I describe my work to others, but it also deepened my own understanding of who I am as a writer. Her approach was engaging, inspiring, and best of all, human!"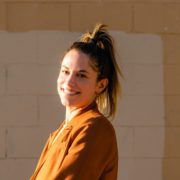 "Andrea's Literary Elevator Pitch workshop helped me develop a clear, concise, and creative answer to the stress-inducing question, "So, what do you write?" Her formula for breaking down the what and why behind your work is not only helpful in the pitch process; it's an affirmation to center you in those rare writerly moments of self-doubt."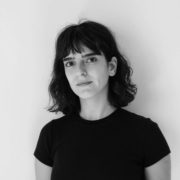 "As someone who works in marketing, I find it exceedingly difficult to market myself and my own work. Andrea's Elevator Pitch course is compelling and succinct. She provides clear guidelines on how to pitch your project and market yourself. I walked away feeling more confident about my pitch and myself as a writer."
Here's WHY I teach this workshop:
I used to stumble over my words or clam up when it was time to introduce myself. Utilizing personal examples from my experience as well as real-world examples, I'll walk you through three hands-on segments to build a pitch you will be proud to deliver:
Get clear on who you really are and what (you really want to) do
Identify why someone would care and how storytelling can spark their interest
Utilize confidence-building tools to deliver your pitch more naturally
Takeaways:
Create an elevator pitch that feels authentic to who you are
Incorporate tried-and-true elements of a successful elevator pitch
Quickly communicate what you really want people to know about your career, story, and goals
Speak more comfortably knowing how you have something interesting to say