You are not alone. Join me for my UPGRADED online branding course and I'll show you how to uncover your strengths and create an authentic personal brand that you'll be proud of.  ~Andrea Guevara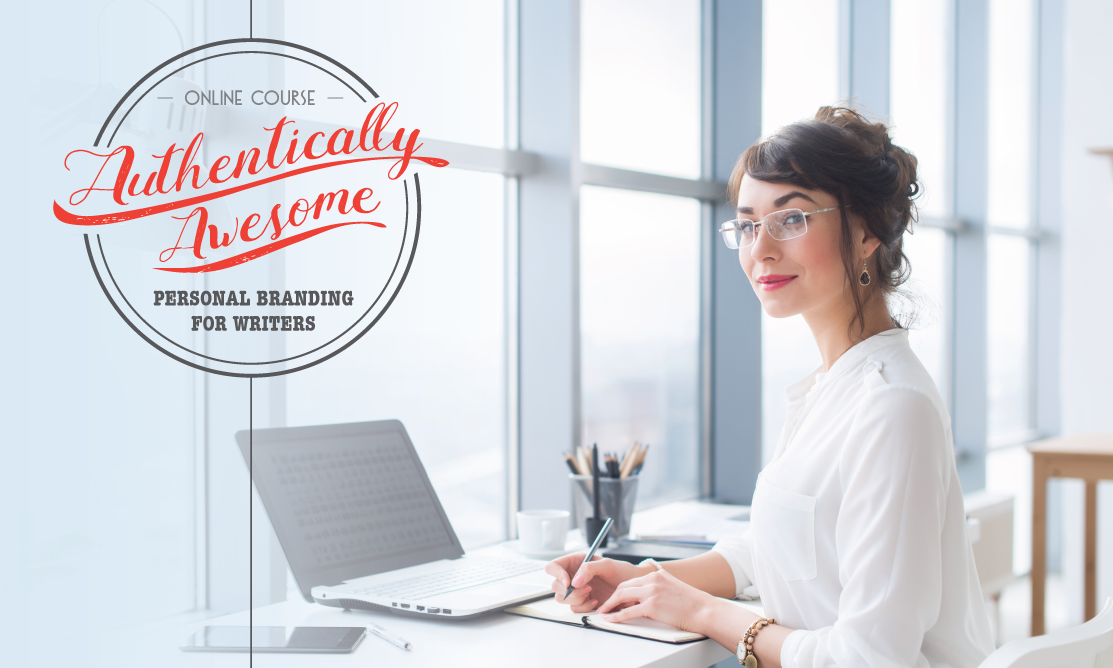 The publishing industry has changed so much in recent years. Sadly, most writers and publishers haven't figured out how to adapt.
This means a massive opportunity for YOU!  It often pays to be first.
I believe it's time for writers to start thinking more like entrepreneurs.
I'll teach you the tried-and-true business and marketing strategies to change your career forever!
"Andrea Guevara is a heart-centered strategist who brings intelligence, generosity and insight to her boot camp branding course. Her interactive classes progress at a clip, and by the end students have a rock-solid foundation to launch their brand."
–Elizabeth Wilkerson
Author & course student

Concise, fun videos with Andrea!

Streamlined Exercises & Workbooks

No blathering, just the info you need to take action.

Each lesson is split into micro-lessons, designed to help you learn quickly.

Access your lessons online, & it's even mobile-friendly.

FAQs from students, plus ask a question in any lesson.

Exclusive Resource Guide, plus her 10 Ways Your Website Could Be Making More Money guide!
OVERVIEW
Create an Effective Personal Brand.
Learn how to position yourself and your writing both on and offline. This course is essential for writers at any stage of their careers.
So, what will you will learn?
Whether you write in one genre or many, or even if you also have a day job, this course will help you create an effective and lasting brand–a brand that is not dependent on one book, or project.
I will teach you how to identify your unique strengths and leverage them to make not only a great first impression, but build a better career. I'll also cover actionable ways to improve your online presence and how to position yourself for success with agents, the press, and publishers.
Your success depends on how well the public understands your brand.
MY course provides the tools to help you take your writing career to the next level.
COURSE LESSON OUTLINE
Lesson 1: Intro & Discovery
What a brand is and what branding is
The difference between branding vs. marketing & platform vs. body of work
The Writer Brand–what it's made up of
Discovering Your Brand's Story:
Your Brand Values
Your Brandstrengths™
Your Personal Vision of Success
---
Lesson 2: Digging Deeper
The Whole Writer: Deciding WHAT to Brand
Writer Brand Archetypes
FAQ & Resources
---
Lesson 3: Your Ideal Market (Readers)
Defining Your Ideal Market(s)/Reader(s)
Create Your Ideal Reader Profile
How to Find Them
FAQ & Resources
---
Lesson 4:  Words Matter, Part 1: Your Brand Statement(s)
What a Brand Statement is
What Makes You Unique
Types of Brand Statements
Practicing Your Own Brand Statements
FAQ
---
Lesson 5:  Words Matter, Part II: Taglines & Keywords
What Taglines Are, and Best Uses
The Makeup of a Good Tagline
Creating Your Own Tagline
Beyond Search: The Value of Keywords
FAQ
---
Lesson 6: Visual Branding
What You Need. What You Don't

Websites, social media, logos, etc.

How to Choose the BEST Designer
How to Get the BEST from Your Designer
DIY Design Tips
Taking Stock, What You Have & What You Need: Logos, graphics, websites, blogs, headshots, etc.
FAQ & Resources
---
Lesson 7:  Bringing it All Together

Your Brand Story, In Brief
Your Brand Story, Writing the Future Narrative
The Important Pursuit of Vision
FAQ & Resources
---
Lesson 8: Sharing Your Brand's Story
Creating Branding and Marketing Plans
Content Marketing Planning
Where to Find Quality Content
Building an Engaged Audience
Shortcuts and Tools
Together, We Rise.
FAQ & Resources
---
Plus, in addition to the BONUS Resources at the end of nearly every lesson, you'll also get VIP access to my
Exclusive Resource Guide, which is chock full of recommended apps, services, methods, articles, etc.
HOW IT WORKS / FAQ
How it Works/FAQ
Where:  This course is a completely online, available anywhere format. You can even access it on your iPad while traveling the world. 😉
When: The course is OPEN now! When you enroll you'll have instant access to Lesson 1, then each week the following lesson will be released, and you'll be notified via email.
A new lesson opens up each week, until all 8 lessons are open. Then you'll have access to all 8 lessons, plus the Exclusive Resource Guide for the rest of the year.
Q: Will this be graded?
A: No, we're all adults. You get what you put in. No need for grades or quizzes here.
Q: Are there downloadable worksheets?
A: You betcha. We've got the downloads, BUT I'm even more excited about a NEW addition to the course: LIVE Workbooks!
You can fill in your workbooks online and save them, even export them to PDF. So you'll always have access to all of your course workbooks, even after you're done with the course.
Q: What if I want to learn how to improve my online presence?
A: You will definitely learn that in this course, along with a TON of other essential knowledge for building your personal brand.
Q: How long will I have to do the course?
A: You'll have access to the course for one full year from date of purchase! And I'm always tweaking and improving the course to stay up-to-date with the latest info, so that includes any updates and upgrades I do over that time.
Q: Is there a guarantee?
A: Sure is. I'm super confident that you'll love this course, so I've included a 14-day return policy. You'll have 14 days to check out the course, and if it's not for you, simply request a refund on my website.
Don't see your questions answered here?  Email me at: andrea AT andreaguevara.com

"Andrea is a savvy and helpful instructor who really helped me get a better grasp on my brand and how to use it in marketing myself."
"Andrea is incredible. I've been struggling to figure out my brand, and this course was exactly what I needed: thorough, detailed, and hands-on! I cannot recommend this course or Andrea as a consultant/advisor/mentor enough! Make no mistake, she'll push you to think about things and be honest with yourself, but she supports you the whole way."
"Andrea is a visionary and multi-talented marketing expert …She is also a polished public speaker and a gifted teacher who inspires students and audience members to dream bigger. "
I stand by the quality of my course. If for any reason within 14 days of the first day of the course, you are not satisfied, I'll refund your purchase.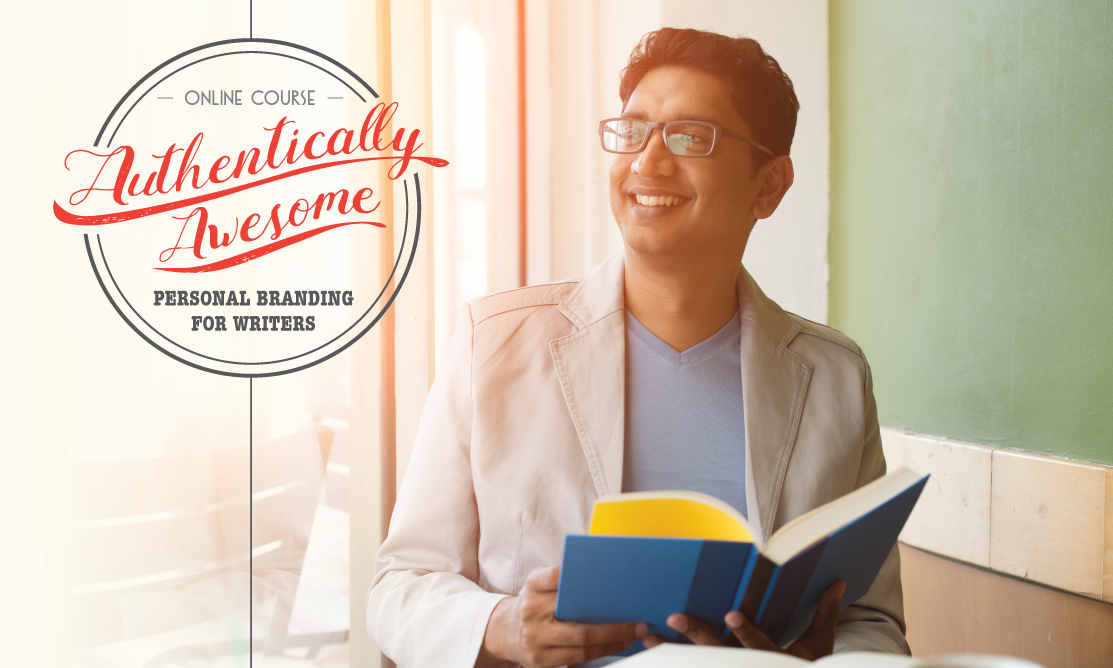 "Andrea has an excellent eye for unique branding approaches for writers! Thank you for all the insight and recommendations!"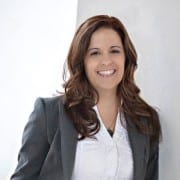 "Andrea's energy and passion for what she does could light up a planet. I love her dedication to embracing and continually learning for the benefit of her clients and of course her website rocks which is proof that she knows her stuff!"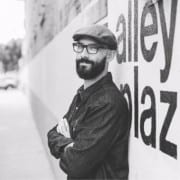 "Unfortunately, Andrea is missing one thing… a cape.
She is super-creative, super-personable, super-talented, super-knowledgeable, super-business, super-super. Will someone please sew her a cape."