Stop Worrying Whether You're Enough.
Try These Two Things.
​There are two stickers in my office that I received at last year's Craft + Commerce conference which say, "Create Every Day" and "Teach Everything You Know." I find these two mottos so important to how we writers and creatives establish ourselves and how we go about being the champions of our own work.
Teach Everything You Know.
Teaching is a great way to help others. But I find that teaching is also good for your own creativity and confidence. Not only do you help others with the knowledge you've gained, but in teaching you come to realize that you likely know a lot more than you thought you did.
But there's something especially vulnerable about the "everything you know" part of the above declaration.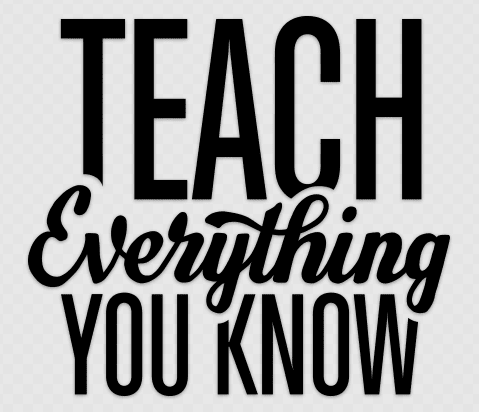 It can seem scary. Because if you teach everything you know, will there be any use for you in the market? Shouldn't you keep some stuff for yourself? As protection against becoming a commodity?
And herein lies the sleeping monster. The inadequacy monster. The voice inside that says, don't tell them what you know, they'll steal it. They'll do better than you. They'll steal everything you've built. But this line of thinking stems from the sub-level belief that you're just not good enough, or you're just inadequate.
I know that voice intimately, though I've learned how to better tell it to shut the hell up. Not always of course, I'm human. And I have my triggers. But the point is, there's hope for muting that voice.
I've found that when your worth is based on the amalgam of who you are and not just what you do, that's something no one can take away from you.
Now, I'm not saying you should tell everything to everyone. Obviously, if you have an idea you want to protect that's fine.
Maybe I'm wrong, but the "everything you know" part is more about sharing the breakthroughs you have, or the methods. Or even choosing who you want to teach that "everything" to.
Think of authors or artists you admire. Even if Mary Karr taught me everything she knows, I would not become her. Even if I knew all of her philosophies and methods, the work I'd produce would either be a bad copy of her work, or something uniquely my own built using methods she shared. You can bet if Mary Karr wanted to teach me, I'd be there, ready and willing, but always with the knowledge that I still have to do the work and that I still have my own voice in the world.
Now of course there are those who are just copycats, who steal and duplicate. And it stings when they do it to you because it is a wretched thing to do. But they will never BE you. They will never have your dare I say god-given talents, perspective, and creativity.
They operate from a place of lack (lack of resources, lack of confidence, lack of ethics). And when someone steals from you, it's normal that the inadequacy monster screams in your ear to get back at them, or do the same. But you don't have to. Because there's more to you than that.
Imagine what would happen if we creatives spent a bit less time worrying about losing our worth and channeled that power into deepening the value of our work and who we are.
We would be more successful. We'd create work that is uniquely ours, untouchable by other hands.​
This is the heart of my philosophy when it comes to branding, selling, or marketing yourself: the more deeply rooted you are in the healthy soil of your own craft and self-worth, the easier it will be for others to see it and be attracted to it. And that's where the create everyday comes in.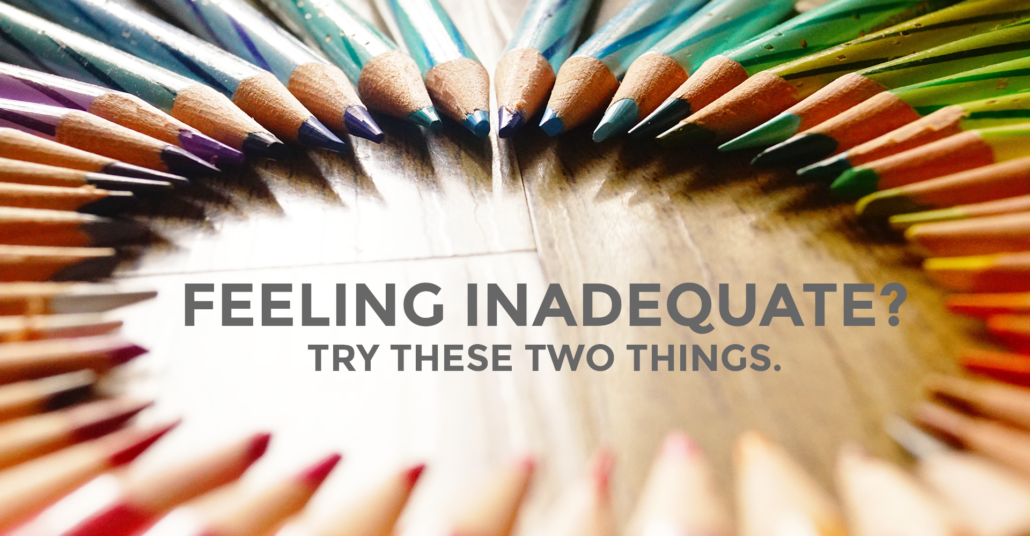 Create Everyday
While we may not always have time to write or get creative EVERY. SINGLE. DAY. It's still an important habit to strive for–even if that creativity doesn't exactly have to do with your designated projects.
I think it's especially important to indulge in creative play every day, whether that's dancing, or writing free-form stream of consciousness stuff you'll never publish, or painting ceramics, or planting in your backyard. These types of unfocused creativity can be mindful practices. And mindful practices open up space for us to make breakthroughs in creative work.
Some would even say that it's in that regular practice of our creative work that our muse, genius, or best ideas come.
And that's when another voice shows up, your own untouched soul voice, the one that is unphased by life's barbs, the one that says, great job, this is good, this is important, you were put on this earth to do this. The more this voice is active, the better and more 'you' you become.
It's a powerful thing to fulfill your purpose(s).
There's a feeling like no other that comes from sloughing off the dark death of inadequacy and lack and moving about in the light, flexible warmth of doing the work you're meant to do.
I hope you'll spend some time thinking about that. Maybe even sit down in a quiet place and make a list of the things that you like about yourself and your work, and then another list of what you want to get better at and possibly a third, of ideas of how you could make creative play a bigger part of your life.
In the end, we have a short time on this planet and I don't know about you, but I want to make the fricken' best of it.
Could you use some inspiration?
Sign up for my monthly emails. I'm not talking about sending you some bullshit-life-is-all-flowers-and-rainbows inspirations. I send real-talk about staying motivated and determined to live your dreams.
I promise I'll only send good things. So join up. I'd love to have you with us! ~Andrea
https://andreaguevara.com/wp-content/uploads/2018/03/create-every-day-teach-everything-you-know.png
1000
1920
Andrea
https://andreaguevara.com/wp-content/uploads/2020/05/ANDREA-GUEVARAlogo.png
Andrea
2018-03-24 12:13:30
2022-07-01 14:08:26
Stop Worrying Whether You're Enough.
Try These Two Things.